Porter Township School Corporation is closely following media reports and all updates from The Centers for Disease Control and Prevention (CDC) about Coronavirus disease 2019 (COVID-19).  This is an emerging, rapidly evolving situation and we will provide updated information on our website.  Additionally, we have provided a number of informational links on our website that you may find helpful, including guidance on when to send your child to school and when to keep them home if they are feeling sick.  
Our school staff will continue to work with students to promote good hygiene, and emphasize the importance of hand washing with soap and water. Our maintenance department continue to work to stop the spread of germs through cleaning and disinfecting of our buildings, including frequently touched surfaces. We will continue with our diligence in this are as we have also worked to combat influenza.
It is important to remember that all Indiana schools work with local health departments to report excessive absenteeism. This allows local health officials to monitor student absence and make determinations on social distancing to control infectious disease. It is important to remember that in these situations, and in the event of COVID-19 becoming prevalent in our community, the decision on closing school would likely be made in conjunction with a federal or state agency monitoring infectious disease in order to help slow the spread of the infectious disease. Porter Township School Corporation will be in communication with our families providing updated information in the event of such an outbreak.
As spring break approaches, you may have questions about your upcoming travel plans. As this is rapidly evolving, you will want to keep monitoring this guidance to help you make travel decisions. The CDC has guidance for you on this at https://www.cdc.gov/coronavirus/2019-ncov/travelers/index.html.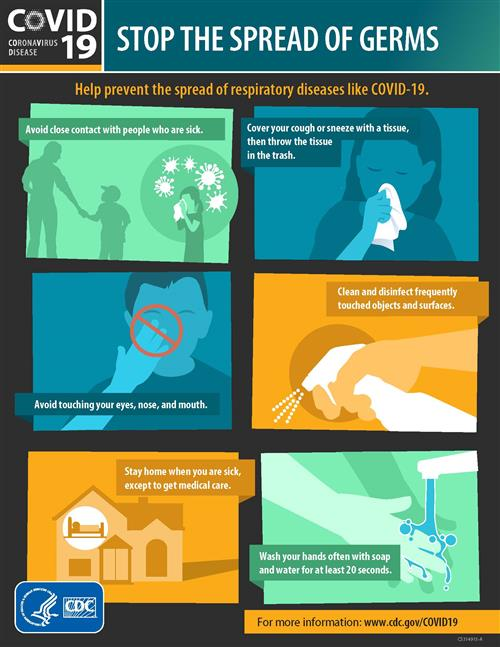 Coronavirus Disease (COVID-19) Additional Resources